Decor Ideas To Make Your Patio Space Pop
July 20, 2023
Published by Sandcastle Homes
With the summer season in full swing and the desire to spend more time outdoors, it's the perfect opportunity to spruce up your outdoor living space.
Fun fact: The Geneva Floorplan, includes a covered patio as a standard feature! Pending the stage of construction, a covered patio can be added to any floorplan as an upgraded option.
Patios serve as an excellent area for entertainment, expanding your living space, unwinding, and embracing the outdoors. Explore these inspiring decor ideas to enhance the charm and appeal of your patio space!
Have good seating – Comfortable seating is a must! Cushions and blankets can make the chairs cozy. Folding chairs, rocking chairs, wicker set, bistro set, or love seat with storage are great seating options that can make this area pop.
Add an outdoor rug – An outdoor rug will add comfort, warmth, and texture to your patio space. It adds an extra layer or protection, and its durable nature makes this a great choice for a high traffic area or homeowners with kids and pets. Outdoor rugs come in a variety of stylish design to complement the space to help tie it into the rest of the door.
Illuminate the space – An array of lights, including pendant, string, and pathway lights are ideal for making a statement in this space. Your patio area can easily switch from day to night to create a cozy area for you to relax and entertain. Don't forget to use power strips and lightbulbs specifically for outdoors.
Incorporate fresh greenery – Planted or potted plants are the perfect way to include a natural element to your patio. Not only will you improve air quality but also the beautification of your outdoor living space.
Include a firepit – Light up the space to create a focal point! You can create an intimate setting to sit out and enjoy fireside chats all year long. The firepit can also be used as a grill or for roasting marshmallows with your family and friends.
If you're currently in the market for a new home, we invite you to explore our stunning selection of homes located in Inner Loop Houston TX. Take the first step towards finding your perfect home by contacting Lorannette Lewis at 281-543-6360.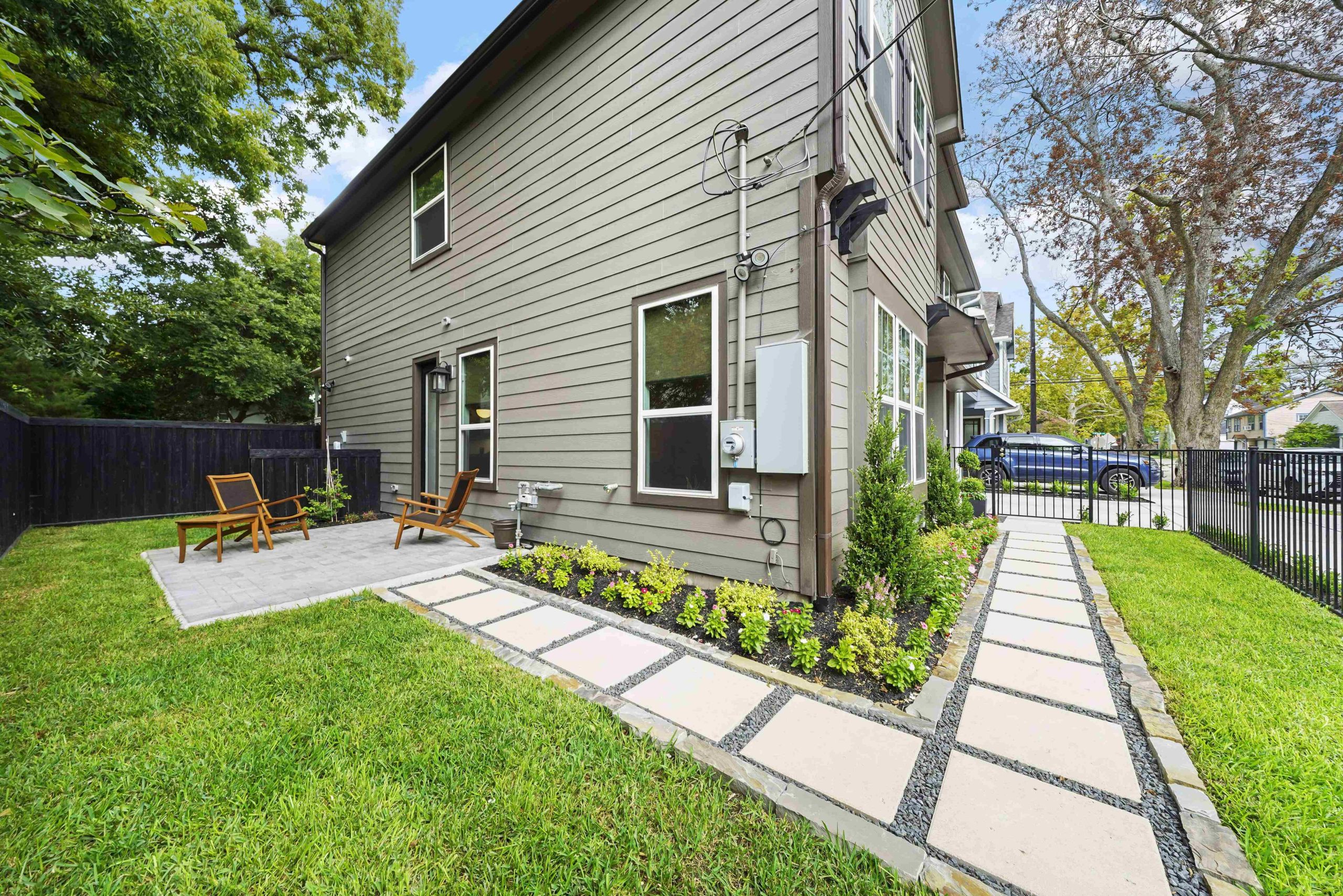 Tags: homebuilder houston tx, houston tx new homes


Categorised in: Community Info, Design Center, Homeowner Tips, Houston Tips, New Homes, Things To Do

This post was written by Sandcastle Homes