Decorating Your Home with Fall Colors
September 17, 2019
Published by Sandcastle Homes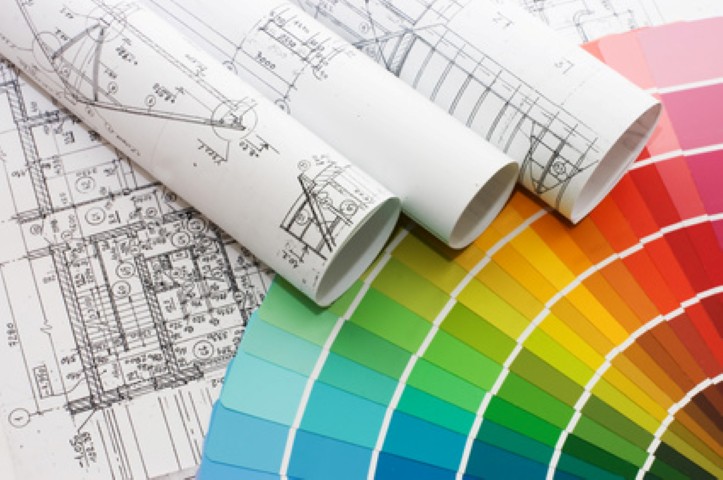 Brown. Black. Orange. Purple. Red. Yellow. Shades of these autumn colors provide the perfect decorating pallet for you to draw inspiration from. Fall colors give us all the feels of comfort and coziness to help usher in the season in and around your Houston new homes community. Read below for tips on decorating your home with fall colors.
Black and brown matchup – This beautiful matchup is unusual but can work wonders in your home. If you dare, paint your living room walls black and outfit it with chocolate leather sofa and matching chairs. Accessorize with a black mirror, side tables, or a coffee table. Bring in colorful books and or purple, orange or red flowers for pops of color.
Fall foliage – The changing of the seasons means the leaves will change as well. They have lots of vibrant colors you can bring into your new home to make your home décor stand out. Whether they're real or faux, incorporate the fall foliage with a centerpiece, DIY project with the kiddos, a wreath, Mason jars with fall leaves, welcome mat, pumpkins with fall leaves on the fireplace, or another design.
Firewood logs – Though several of our floor plans incorporate a gas log fireplace, add a stack of firewood logs for aesthetics. This will bring in the outdoors and a shade of brown to help evoke a sense of fall into your home. Turn your gas log fireplace on to help warm up and light up your living room.
Metallics – Bronze, copper, gold, and silver colored metallic décor can add much needed sparkle to your home this fall. Accompany with fall colors that will make your décor stand out even more.
Pumpkins – There are a lot of reasons why people love to decorate with pumpkins. Paint your pumpkins to match your home décor, carve and place them on your stairs or front entryway, fill a bucket or lanterns, line your driveway, or just have an orange pumpkin arrangement to create a versatile and great look in your home.
Plaid – There are plenty of fall colors that can work into the plaid color scheme. This can be accomplished with items such as an area rug, bed comforter, curtains, napkins, tablecloth, throw pillows, and throw blankets.
Rustic wood table – A rustic wood table will look chic in your living room, dining room or eat-in breakfast area. This is another great way to celebrate the outdoors inside. This can simply include a rustic wood tabletop with legs, picnic table, side table, or even a coffee table.
Scarves – Have you ever thought about decorating your home with your fall scarves? They are comfy, colorful, and you can't wear them all at once, so why not? Use a scarf as a table runner, part of your fireplace mantle décor, on the back of your dining chairs, or as a throw on your sofa.
Which of these ideas do you plan on trying? Which ones do you expect to see around your neighborhood? Let us know by commenting on our post. And from our Houston new homes family to yours, we hope that you have a wonderful fall season!

Tags: homebuilder houston tx, homes for sale Houston Tx


Categorised in: Design Center, Floorplan Info, Homeowner Tips, New Home Tips

This post was written by Sandcastle Homes