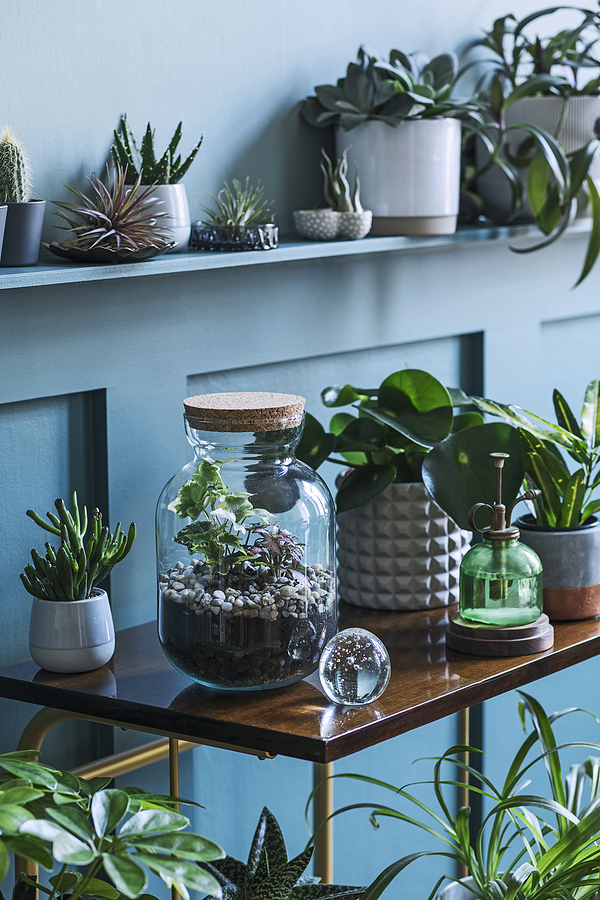 A new year not only allows us to celebrate a new beginning, but it also can inspire us to freshen up our interior home design. Check out these five home trends that will be popular around our new homes in Houston TX communities and beyond in 2021.      
Bold colored art – Bold walls have become focal points years previous. This year bold is still in. However, one trend you will see is large artwork with bold colors that will be statement pieces in 2021.
Bring on the plants – More people took to buying plants last year. This year will be more in abundance as homeowner's look to bring more of the outdoors inside. And we are not talking about just a few plants. There will be plant rooms, plant walls, and plant stations in homes.
Ceilinged wallpaper – Wallpaper has made a comeback over the years. In 2021, get ready to see wallpaper on ceilings. It is a great way to enhance a space by integrating various patterns and texture into a room.
Dark-colored trim – Trim is a way to make boring looking doors and windows look better. In year's previous, white has usually been the go-to trim color. This year, darker trim will be the popular option to transform your windows and doors into something spectacular.
Multi-use areas – A lot of our new homes in Houston TX had to serve several purposes last year. There will be more of the same this year as homeowners will intentionally seek to create more multi-use spaces with a minimalistic design. This can include a combination of a game room and work out space, or flex room or secondary bedroom and study area.
These are great trends that are sure to make you home look great! Are there any additional trends you are expecting to dominate in 2021?

Tags: GHBA Houston's Best Awards, homebuilder houston tx, homes for sale Houston Tx, new homes Houston Texas


Categorised in: Five Popular Home Trends in 2021

This post was written by Sandcastle Homes