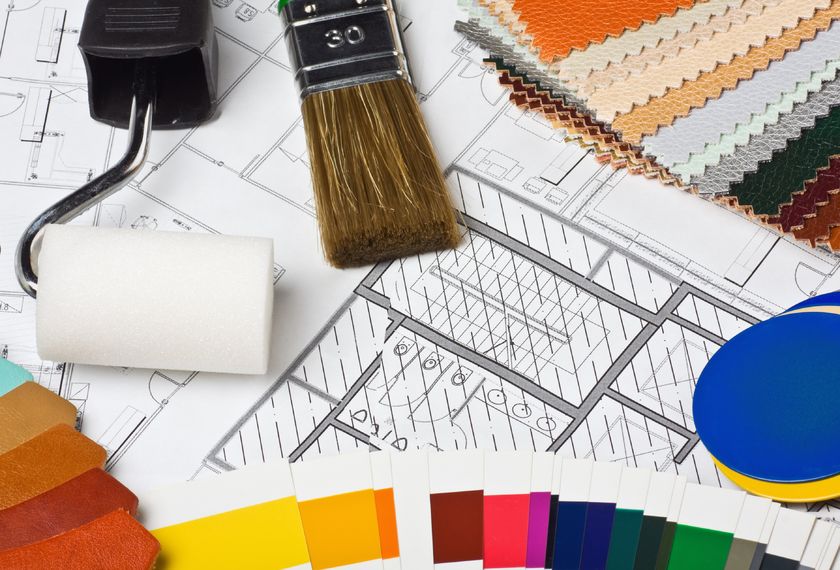 It's a new year and it's time to update your home décor. Here's what trending in home décor in 2019.
Black is in – Look to infuse matte black into your accessories, appliances, art, bathtubs, flooring, and wall paint. Matte black is filled with drama and can be as luxurious or laidback as you want.
Burnt yellow – This color evokes happiness. It's bold, dramatic, and perfect for bringing a festive feeling into your home. Incorporate burnt yellow wall paint or into your décor with artwork, accessories, or seating.
Dog showers – The last time you washed your dog probably wasn't the most pleasant experience for your or your dog. Soapsuds may have gone everywhere while your pet may have even tried to escape. More and more homeowners are installing a dog shower into their home; usually in the mudroom or garage. You can forego washing your dog in your personal bathtub, sink, shower, or backyard. The doggy shower can also be used to clean off muddy clothes, boots and yucky other outside gear.
Floral patterns – They're very popular on the runways so it's no wonder why they're trending in home décor too. You will see more creative floral-patterned wall paper in homes this year.
Hazelnut paint – It's delicious and warm. And as a paint color it will look amazing on your walls. It's a neutral color that will not clash with your current furniture.
Honeycomb tiles – Though there are many tiles that are trending this year, honeycomb tile is on the top of the list for walls and floors. This hexagon shaped tile is available in many different colors and will look great in your full or half baths.
Marble finishes everywhere – You will find marble in homes everywhere, and not just on countertops. This timeless material will be seen in candles, floors, tables, vases, and so much more. No matter how you incorporate marble into your décor, your home is sure to look inviting and luxurious.
Off-white paint – This is a great alternative to pure white. Will still provide a minimalistic palette that will easily adapt with different accessories, furniture, lighting, and colors.
Open shelving – It's replacing upper cabinets. Open shelving provides a free and simple open feel in your kitchen. It's also a great way to showcase your cups and saucers.
Terrazzo Textures – These are hot right now! Get ready to use this texture on your walls and in your accessories this year.
Velvet – It's known as a winter fabric but can be used all year round in your home with the right balance of light materials. Use velvet fabric for your bedroom benches, bed frames or headboard, chairs, lamp shades, ottomans, pillows, throw blankets, and other furniture or accessories.
We hope the above has given you great inspiration for decorating your home this year. What do you expect to see trending in home décor in and around your homes in Houston TX community?

Tags: homebuilder houston tx, houston homes for sale, new homes for sale houston tx


Categorised in: Awards, Community Info, Design Center, Floorplan Info, Homeowner Tips, Houston News, New Home Tips

This post was written by Sandcastle Homes