Home Improvements that Sell Your House Quickly
November 28, 2018
Published by Sandcastle Homes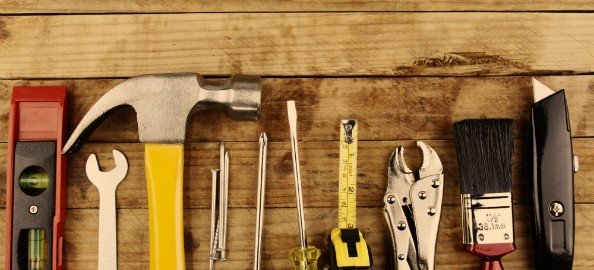 Written by Annie Sisk
Homeowners preparing to put their homes on the market soon turn their thoughts to deciding what needs to be fixed, changed or generally improved. After all, no one wants a steady stream of potential buyers parading through only to note that the kitchen needs serious updating or the central air doesn't seem to be working on the hottest day of the summer.
However, not all home improvements will necessarily help sell your home to an interested buyer. Some improvements simply don't bring enough value to the home itself (as opposed to a specific owner) sufficient to warrant the costs of the project.
If you want to sell your home quickly, it pays to be sure that you're making the right improvements to the property.
When Improvements Aren't a Good Investment
A coat of paint here, some streamlining there, new plants lining the walkway — these "fixes" are easy and cost-effective ways to spruce up a home in almost all cases. However, there are situations in which the smartest course of action is doing nothing at all.
Most experts agree that if the property needs an extensive overhaul and the price tag for those repairs and upgrades is likely to be high, you might be better off considering an "as-is" sale. Instead of sinking more money into the pit, reduce the price accordingly (don't forget the cost of the hassle of repair, in addition to the actual repair work) and target house flippers and contractors.
The best way to sort it all out is to take a tour of your house. Try to see it with disinterested, third-party eyes, and make a list of everything that you'd like to improve or replace. Assume money is no object while making this list, then go back over that list to come up with rough projected estimates for each job.
If the list is extensive or if it contains massive projects you don't have the immediate funds, expertise or bandwidth to handle in time to list your house for sale, consider an as-is sale.
Low-Cost Aesthetic Touch-ups
If your list of repairs includes small cosmetic projects, such as new paint on the shutters or hallway walls, or tattered, faded drapes and window treatments, consider making these as part of your staging efforts.
Remember that it's easier to sell a home that's furnished than a completely empty one. On the other hand, if the furnishings are threadbare, scratched or just plain old, it's wise to upgrade if you can afford new furniture. Fresh slipcovers can also hide a multitude of sins for very little cost.
Cleaning up and improving the surface "look" of your home can quite often transform a neutral buyer into an interested one.
Small Repair Work
Today's home buyers are sophisticated and highly observant. You might think they won't notice things such as a leaky faucet or a crack in the wall near the ceiling, but odds are some of them will.
First and foremost, make sure your home is up to code. If any needed repair amounts to a violation of building codes or ordinances, prioritize that job. Also, patch and paint any holes or cracks in your home's ceilings and walls. Fix or replace broken ceiling fans, windows and HVAC system components. Finally, if your water heater needs an upgrade, consider getting that done now.
Improve the Exterior
Curb appeal is crucial to setting that all-important first impression on a potential buyer. What do they see when they park outside your home?
Fortunately, improvements to your lawn and exterior are some of the most cost-effective you can make. Simply giving your home's exterior a good power cleaning can go a long way towards sprucing up the place, and usually only costs a few hundred dollars.
Other outdoor jobs you can easily and cheaply tackle include laying down fresh mulch, trimming back trees and overgrown shrubs, and adding colorful plants (if the season allows).
Don't forget your entry doors. They tend to take a lot of abuse over the year and aren't typically replaced or cleaned up very often. A new door won't cost too much and it's an easy way to make a better impression on prospective buyers.
Ready, Set, Sell!
Selling a single family home quickly is an achievable goal when you keep certain principles in mind, such as the positive impact of decluttering and staging a home properly and being realistic about how long the process really takes. Then take a strategic approach to itemizing and prioritizing the improvements that will improve your home's value and help it sell more quickly.

Tags: first time seller, home improvements, home repairs, homeowner tips, houston homes, Houston Real Estate, improvements to home to sell, real estate, Sandcastle Homes, selling your home


Categorised in: Featured Blogger, Homeowner Tips

This post was written by Sandcastle Homes