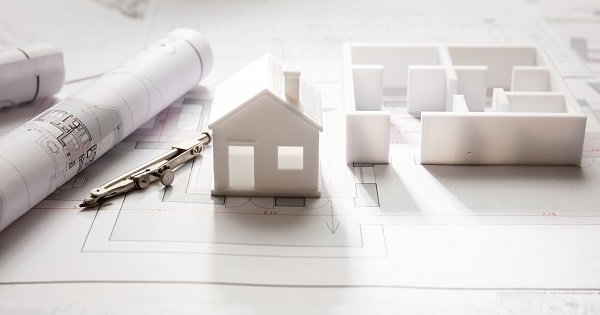 Sandcastle Homes recognizes that your new home is one of the most important and significant purchases you'll ever make and we're committed to giving you a home buying experience that's as stress-free and smooth as possible. Generally, a home takes six months to build. The 12 steps below are an overview of what takes place before and during those six months, as well as a few important steps in the home buying process.
1. Preconstruction Activities
These are all the "behind the scenes" activities that occur prior to construction. These activities include: soils analysis test, engineering, and architectural designs, platting, permitting, site clearing, land development and site preparation.
2. Forms and Slab
The first stage of construction involves setting the forms for the foundation, installing the plumbing pipes and pouring concrete. Before the concrete is poured, the foundation is inspected by a registered professional engineer and the plumbing, sewer connections and foundation are all inspected by the City of Houston.
3. Frame
The frame is the "skeleton" of your home. Your new home will quickly take shape over just a few weeks during the frame stage. James Hardie siding is installed after a windstorm inspection by the City of Houston. Measurements for the custom cabinetry are taken as soon as the frame is complete. Custom cabinets take approximately six weeks to complete, so if you want to choose the wood type and color of your cabinets, you must purchase your new home by frame stage.
4. Roof, HVAC, Plumbing and Electrical
At this stage, your roof is shingled with 30-year shingles, interior plumbing lines are installed, electrical wiring is set in place and the HVAC (Heating, Ventilation and Air Conditioning) duct work is run. If you purchase your home prior to this stage, you will have the opportunity to perform an Electrical Walk, which allows you to walk your new home with your superintendent and choose the placement of your TV outlets, telephone jacks and any other personalized technology features.
5. Inspections
This round of City of Houston building inspections includes the structural, electrical, mechanical and plumbing code inspections, as well as the first Energy Star inspection, which takes place after the insulation is installed.
6. Drywall and Brick
Your new house will truly begin to look like a home once the sheetrock and brick are in place.
7. Interior Finishes and Punch Out
Interior finishes include your cabinets, trim details, paint, tile, countertops, wood floors, mirrors, hardware, fixtures and carpet. During this stage, the A/C is started and the alarm system is activated. Punch Out refers to an internal inspection that basically makes sure everything in your new home looks good and works right.
8. Final Quality Assurance Inspection, Energy Star Inspection and Touch Ups
Our Quality Assurance Inspection is an internal quality program unique to Sandcastle Homes. The goal of this in-depth inspection is to ensure consistent, superior quality in every Sandcastle home. This exhaustive inspection, conducted by the Production Manager, covers every detail of your new home and has earned Sandcastle Homes an impressive reputation among Houston-area private inspectors. This stage also includes the final City of Houston building code inspections and the final Energy Star inspection to earn the home an Energy Star Qualified label.
9. Private Inspection
A few weeks before your closing date, our office will contact you to schedule a third-party private inspection with the inspector of your choice. Your superintendent will then review the private inspection report with you during the Introduction Walk.
10. Introduction Walk
The Introduction Walk is one of the most important steps of the home buying process and Sandcastle Homes requires that all customers personally complete the Introduction Walk with their superintendent. The walk takes place seven to ten days before closing and will take between two and four hours to complete. During the walk, you will learn about all the features of your new home, warranty and homeowner maintenance. The Introduction Walk is also an opportunity for you, with your superintendent's help, to create a final list of any cosmetic items that need to be corrected.
11. Final Walk
This is a casual, brief meeting with your superintendent that takes place at your new home, a day or two before closing. The purpose of this meeting is to verify that all of the items listed during your Introduction Walk have been completed, so that you can sign off on final acceptance of the home. At Sandcastle Homes, customer satisfaction is our top priority and we're proud to say that we do not close with outstanding items.
12. Closing
Your home purchase is finalized at the closing, which takes place at the offices of the title company. At the closing, you will sign all the documents associated with your loan and pay the difference between the purchase price and your loan (the down payment). You will receive the keys to your new home and an executed deed, officially transferring ownership of the home to you. Congratulations!