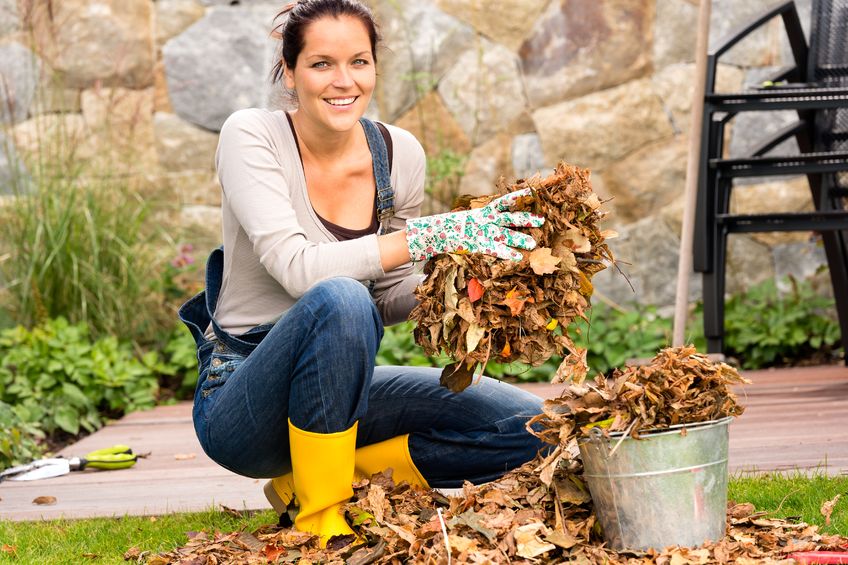 With daylight savings time and cooler temperatures quickly approaching, it's time to get your home ready for the upcoming months. Here are seven fall maintenance tips to get your home ready for the cooler seasons.
Check for leaks – Don't allow cold air to seep into your home. Make sure the caulking on your doors and windows is up to par and replace anything that is cracked or damaged.
Clean out your gutters – Clogged gutters are no good. Clean them out to remove any leaves, twigs, and debris that has accumulated. This will help ensure they continue to drain properly and will help you avoid interior or exterior water damage. Continue to clean your gutters as the leaves continue to fall.
Drain and remove hoses – Before it gets too cold you should drain your outdoor faucets and hoses. Keeping your hoses attached to the faucets can lead to water backing up, freezing, and expanding. The last thing you will want to deal with are pipes bursting.
Examine your roof – Nobody wants a leaky roof. Check your roof to see if there are any cracks, loose, missing or bent shingles and replace as needed. Trim back any branches that are hanging over your home while you're up there.
Fertilize, rake and water your lawn – Fertilize your lawn to promote a healthy lawn come spring time. Use rich fertilizer and keep watering your grass to keep it hydrated into the winter months. Rake up any leaves that fall so they don't hinder your lawn from growing and looking good in the spring.
Inspect your HVAC system – Hire a professional to inspect and tune up your HVAC system. This will hopefully detect any problems with the system before it becomes a major issue and ensure it is working properly.
Test your carbon dioxide and smoke detectors – Cooler weather means there's a likelihood you'll be spending a lot more time inside. From using your stove and oven more frequently to even a space heater, you'll definitely want to ensure your detectors are working properly. There should be one on each floor and outside each sleeping area. Replace the batteries every six months. Check the expiration date on your fire extinguisher and replace if needed. Now is a good time to purchase one if you don't have one.
One of the benefits of living in a newer home is that they require less maintenance than older and resale homes. If owning a home is on your wish list call us at 281-543-6360 to make it a reality. We are a premier builder of Houston homes since 1995 and have an array of available inventory for you to call home.

Tags: homebuilder houston tx, homes for sale Houston Tx, Houston new construction


Categorised in: Community Info, Design Center, Houston News, Market news, New Home Tips, West End

This post was written by Sandcastle Homes