Ways to Conserve Energy during the Summer
June 19, 2018
Published by Sandcastle Homes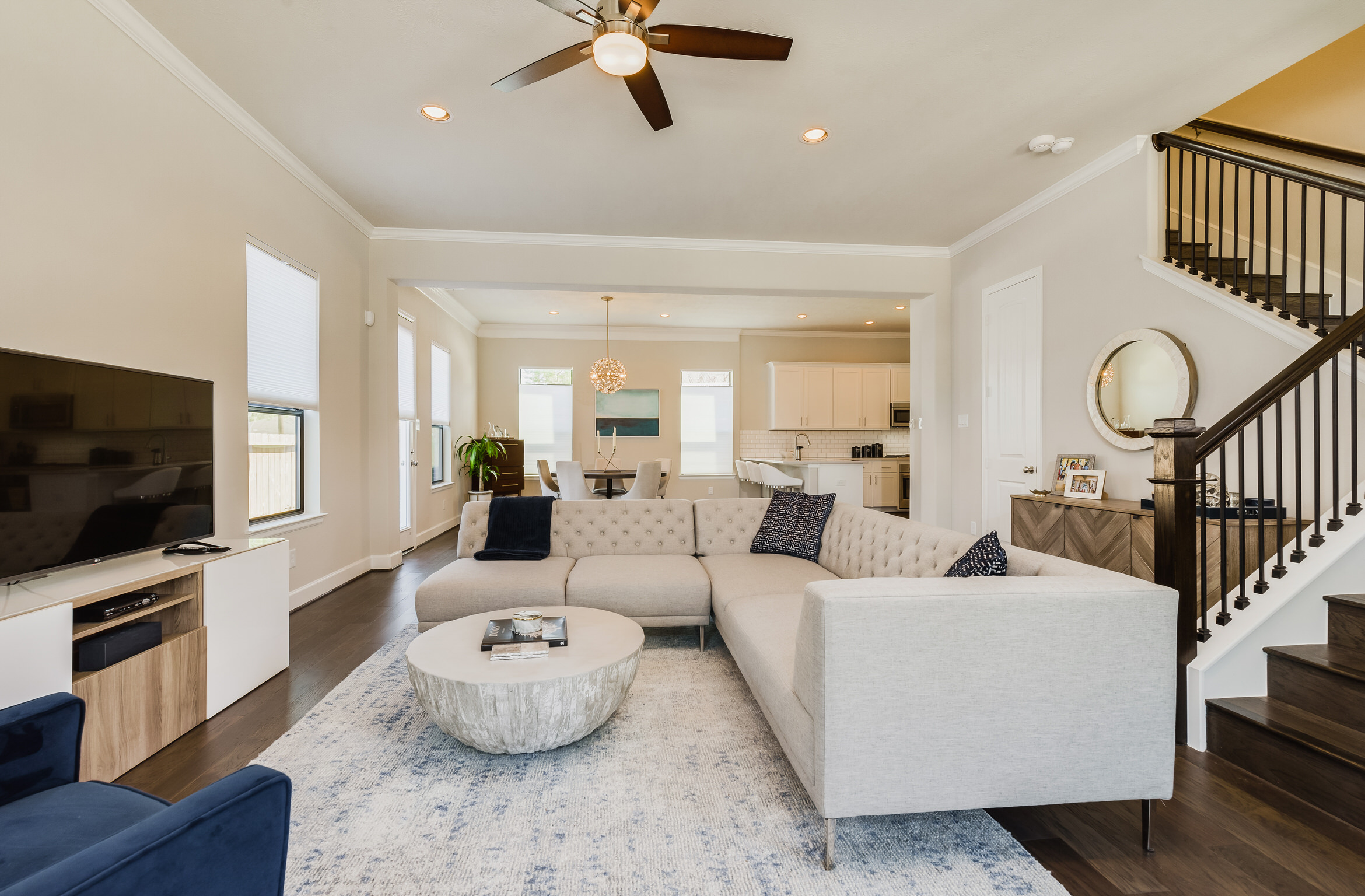 Summer is almost here. As we look forward to the upcoming months enjoying outdoor activities and warmer weather, we probably aren't looking forward to the energy bills that are to come. Use these tips to conserve energy during the summer.
Don't use the clothes dryer – Especially during the hottest part of the day. Hang them up to dry outside or in the laundry room. You'll not only save energy but also keep from heating your home in the process.
Implement different modes of cooking – Using the oven will contribute to heating up your home. Instead fire up the grill, cook on the stovetop, use the microwave, or eat something that doesn't need to be heated up like a salad or sandwich to help keep your home cool.
Keep the blinds and curtains closed – Don't invite the sun in. Shut the blinds and close your curtains during the day to keep the sun and the heat out too.
Use a ceiling fan – Utilize the ceiling fan to keep from running the thermostat too low. These can make the room feel cooler than what it actually is. Make sure the fan runs counter clockwise so the air blows straight down.
Replace lightbulbs – Get rid of any incandescent lightbulbs and replace them with compact fluorescent lamps (CFL) or light emitting diodes (LED). These different lighting methods will be cooler than the traditional incandescent lightbulbs.
Stay in or out – Don't run in and out your house unnecessarily. The heat and humidity will follow and aid in warming your home.
Wear light clothing – Consider wearing thin and loose clothing. This will help keep you cool and hopefully help you avoid messing with the thermostat.
New construction homes, such as the ones built by reputable Houston TX homes builder Sandcastle Homes, are more energy efficient than resale homes. Sandcastle Homes uses the following energy saving materials in their homes:
7/16" Radiant Barrier roof decking
Continuous soffits vents
Double pane, Low E Glass windows
Energy-efficient gas water heater
Energy-preserving insulation in walls and ceilings, with exterior Dow ½" R-3 sheathing
Goodman-Amana 14 SEER air conditioning and natural gas furnace with 10 year manufacturer's warranty
Green Built Gulf Coast Certified with 3rd party Energy Performance Verification
Programmable thermostat
Sill seal between sill plate and slab
Contact Sandcastle Homes if you're ready to trade in your older home for an energy efficient home. We have an array of available Houston TX homes inventory. Call us today at (281) 543-6360 to learn about our inventory and open houses.

Tags: homebuilder houston tx, homes for sale Houston Tx, new homes houston tx


Categorised in: 2 Story Homes, Community Info, Design Center, Market news, New Home Tips, tips

This post was written by Sandcastle Homes